As with tattooing ink or ordinary dye, semi-permanent lip blushing involves the application of pigment to the lips like lipstick or lip gloss to get a natural-looking color that won't budge. If you want your lips to appear full and gorgeous, you must pick the perfect shade according to the thickness of your lip shape. Lips may be defined, symmetrical, and colored naturally with this method. Contouring and coloring are also a part of this process.
WHO SHOULD PERFORM THE SHAPING OF YOUR LIPS?
The method should never be performed by an inexperienced artist or by a non-specialist in the field. You should do considerable research and look at the artist's previous work to ensure you're in excellent hands before hiring them. Ask plenty of questions and acquire before and after pictures before you consent to any surgery. Ask about the safeguards they'll take until your gut tells you to go through with the treatment, as changing your lips is a sensitive procedure.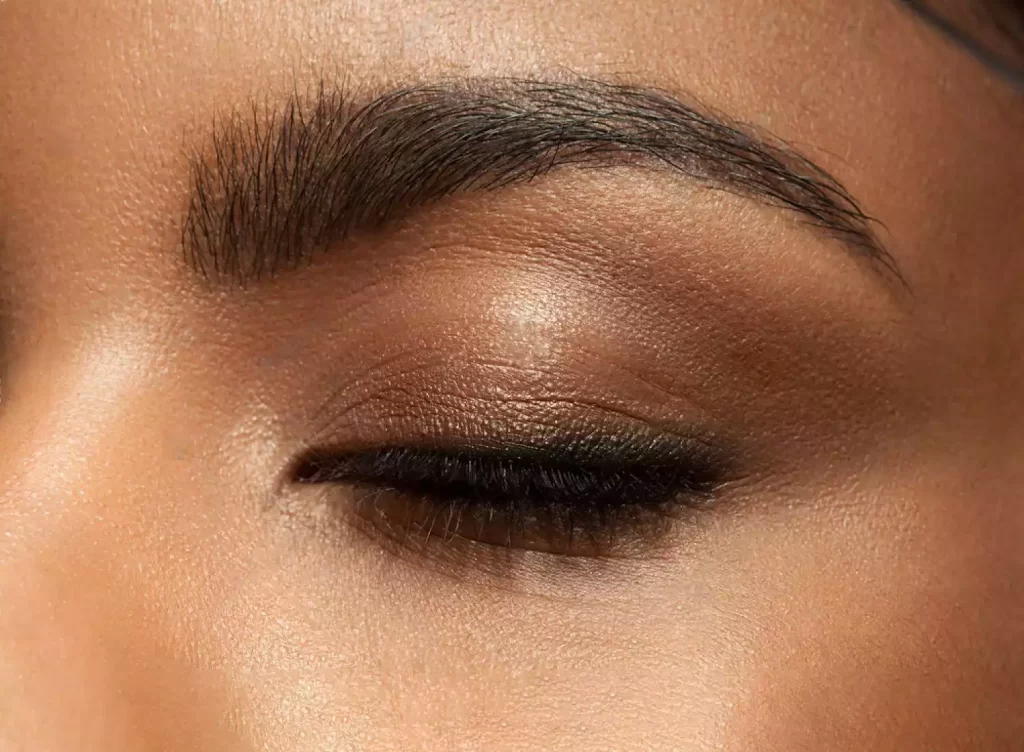 permanent makeup proud portfolio
WHAT HAPPENS DURING A LIP BLUSHING TREATMENT?
Sit down with an expert and learn about all aspects of the process before deciding so that you are aware of the benefits and downsides and can fully embrace them. Describe the color you want, and bring a picture of your favorite lip liner or any other product to which you want to compare it. Check with them to be sure your skin tone and lip shape won't be a disappointment. Why? Because it is essential to consider the skin's natural undertones. Using lip pigment is like working with makeup and creating a stunning shade by mixing several colors.
A technique known as lip neutralization is utilized to counterbalance the darkness of a person's lips. Professional artists utilize warm pigments injected into skin tissues to lessen intrinsically dark color.
While the expert's primary duty in lip blushing is to provide fullness and symmetry to the lips, it's crucial to remember that professionals can't remove the natural border entirely, and exaggerating the lips is never the expert's responsibility. By outlining the lips with a nude liner around the area of lips that has to be flushed, trained artists undertake a process described as shaping or mapping. Because everyone's lips are unique in terms of their texture, tone, and quality, the technique used to apply the blush will vary from person to person. Pigment balance and correction is a more involved process for certain people. Finally, it is completely sealed and waterproof.
IS LIP BLUSHING TATTOO PAINFUL?
To alleviate discomfort, stop bleeding, and minimize swelling, a popular local anesthetic is administered to the lips, beginning at the margins and working its way over the entirety of the skin tissue. This procedure also helps relieve pain. The pigment is carefully injected into the lip tissues' first layer using a computerized instrument and a sterile Nanoneedle. This process requires great attention to detail. "pixelating" involves implanting microscopic dots into the tissues to establish a layer of coverage and hue. When additional colors are added, the pigment becomes more prosperous and saturated, which ultimately leads to pixels that are closer together. The repetition and meticulous attentiveness that is necessary during this step account for the majority of the wasted time that will be incurred throughout the operation. After the operation, which takes around an hour, a healing balm will be applied to your lips to provide comfort.