Permanent Eyeliner Tattoo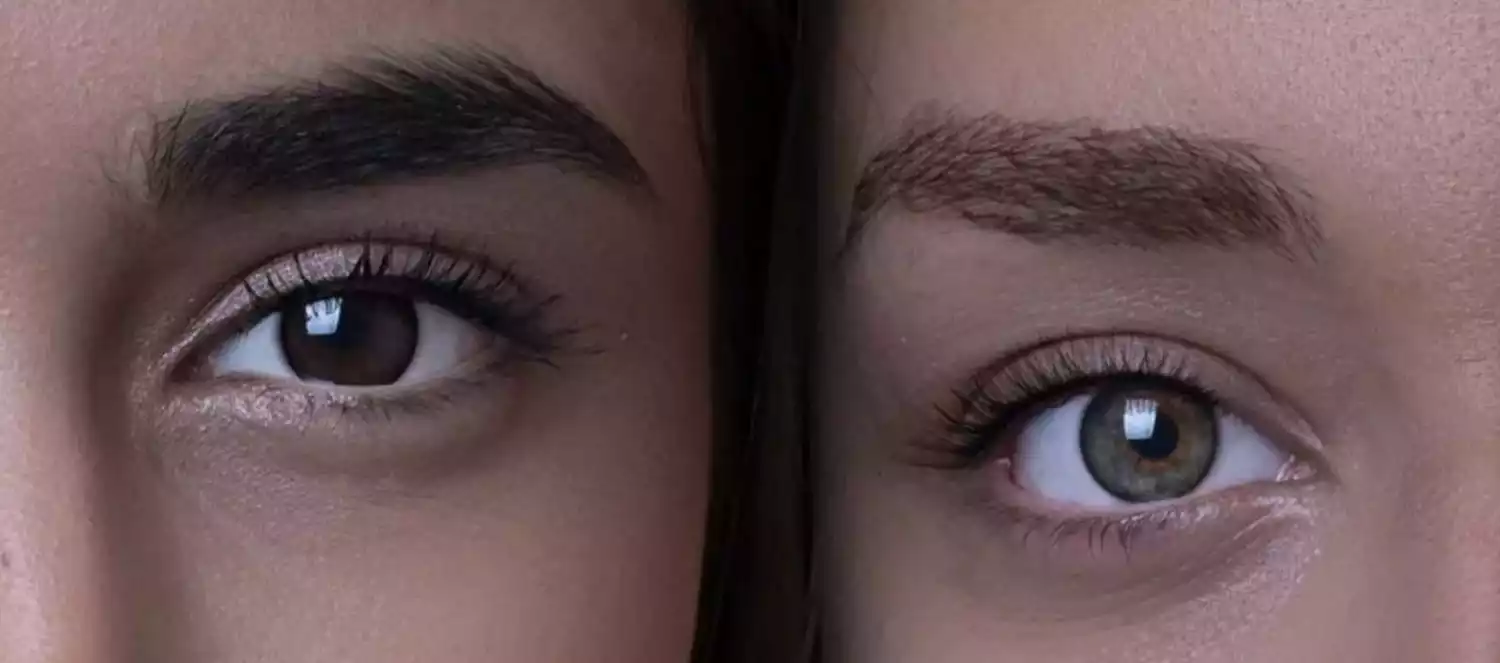 Facts about semi-permanent eyeliner that you should know
In the eye makeup routine, eyeliner is an essential step. In addition to enhancing the eye shape, it softens the overall look.
The application of eyeliners can be awkward for many women, especially if they are trying to create something unique or use the liner on a regular basis.
The majority of eyeliner washes away after a while, no matter how waterproof or smudge-proof it is.
The popularity of permanent eyeliner may have something to do with that. As the name implies, a tattoo on the upper lash line or lid can merely be described as a tattoo.
In this way, you won't have to worry about it getting erased or causing any inconvenience for you.
This article explains the most interesting facts about permanent eyeliner women should know.
Semi-Permanent eyeliner tattoos: what are they?
Permanent eyeliner is applied just like any other tattoo on your body. Because we are talking about the eyes, tattoo artists take extra precautions to ensure no harm is done.
The following is a brief description of how an eyeliner tattoo is applied.
To begin with, the tattoo artist will use a gentle,

eye-friendly liquid

to clean the upper and lower eyelids. Additionally, the artist will entangle your lashes if there is sebum deposition at the corners of your eyes.
In the next step, he will ask you about the tattoo design, the thickness, the area where you want the eyeliner, and so on.
Having drawn a sketch of the tattoo and gathered all of the relevant information, your artist at Brows & Lips will fill in the ink with the color you choose.
Your eyes need to be closed as you lie down. As soon as the artist has taken the proper precautions, she will begin to draw the tattoo on the upper eyelid. As a precaution against bleeding and smudging, the artist will also continuously wipe the area with a wet cotton pad.
The artist will need a few minutes to ensure the tattoo is completely done since your eyes are quite delicate. By doing this, we can guarantee no side effects.
Permanent eyeliner has many advantages. What are they?
There are almost no differences in the benefits of either a fully permanent or semi-permanent eyeliner tattoo. Get a better understanding of tattoo benefits before deciding to get one or forming any abrupt opinions.
In contrast to liquid eyeliner, permanent eyeliner does not require you to apply it every time you step outside. It takes most women 15 to 20 minutes to get the right eyeliner design, which is time-consuming. The use of permanent tattoos eliminates the need to apply eyeliner manually and saves time.
It is possible for eyeliners to cause allergies, make the eyes look red and watery, or even cause rashes. Makeup routines for people who suffer from sensitive skin are incomplete without eyeliner. Permanent eyeliner tattoos are a practical solution to these hassles, as they do not require any reapplications. Neither allergies nor watery or reddish eyes will occur.
Unsteady hands and poor vision make it difficult to apply eyeliner correctly. It can be caused by a lack of accuracy or difficulty drawing the line correctly. A permanent eyeliner tattoo is therefore a more feasible option.
Your eyeliner tattoo can be any design, ensuring your eyes become the focal point of your face. Tattoo designs can be tailored to your eye shape, structure, and other facial features, from a liner along the lash line to a winged liner.
The tattoo artists at Brows & Lips are professionals with extensive experience in doing eyeliner tattoos, so you won't have to worry about the design. Both eyes are symmetrically tattooed with this eyeliner design.
How should you prepare for permanent eyeliner?
It is important to know some things before getting a permanent eyeliner tattoo. Getting a tattoo requires certain precautions before and after.
You should clean your eyes thoroughly before getting a tattoo and avoid using the cream on them. As a result, the eyelid skin will be softened and a thin oil film will prevent the ink from penetrating it.
In addition, you should stop eating oily fish, especially those with omega-3 and omega-6 fatty acids. By doing so, you will prevent sebum from forming in the inner corner of your eyes and accumulating there.
In reality, upper lash line and lid tattoos are simply tattoos. Avoid eyeshadows, foundation creams, eyelash liners, etc.
After getting the tattoo, do not wash your face or do any heavy exercise that day. An excessive amount of pain and bleeding may result from this.
As a result of the sun's rays, the tattoo color will fade and the ink will become less breathable. Sunglasses are a very effective way to protect your eyes from the rays of the sun when heading to work or running errands.
You should also refrain from drinking caffeine for at least five to six days after getting the eyeliner tattoo. Blood thinners, such as caffeine, can cause more bleeding.
Which are the most popular eyeliner tattoo designs?
In order to get permanent or semi-permanent eyeliner tattooed, you must choose the right design. Here are some tattoo ideas for eyeliners:
Upper lid lash line eyeliner
An eyeliner with tapered ends and a thick center
A wing eyeliner with extensions to the middle of the lash line
An eyeliner with two wings and a thin line across the lash line
The smallest wing on the side of the wing-shaped eyeliner
A thick line of eyeliner along the upper eyelid and a medium line along the lower lash line
Upper lid lined with colored eyeliner
What is the right place to get a permanent eyeliner tattoo?
There are a number of cosmetic tattoo shops in Dubai but not all of them offer eyeliner tattoos. The choice of a tattoo artist must therefore be carefully considered.
The most critical factor is the artist's experience. We offer custom eye tattoo designs at Brows & Lips so you can get the most suitable design at your convenience. We employ professionals with a minimum of three to five years of experience in this field. 
We have outlined the most significant facts about permanent eyeliner in this article. There are risks associated with this type of tattoo, even though women are getting it. Prior to booking your appointment at the parlor and getting the tattoo, make sure you are certain you want it.