What is beard micropigmentation?
Beard micropigmentation is a cosmetic procedure that does not harm the remaining hair or interfere with restoring damaged hair. Most of the time, this method creates the effect of thick hair on the face, hides thinned areas, and creates a well-groomed and beautiful beard.
While the procedure is similar to tattooing, unlike regular tattooing, the technician doesn't work on deep skin layers, but on superficial ones. This makes the process safe, eliminates allergic reactions, and doesn't hinder hair growth.
Beard tricopigmentation process
This cosmetic procedure aims to special implant pigments into the scalp and skin to visually increase the density of hair and mask defects in the hair, skin, and "paint over" bald spots and patches of hair loss. A permanent effect can be achieved by this method since it provides an ongoing and long-lasting result. For example, modern women are well-aware of permanent eyebrow tattoos. The results of these are bright, elegant, and indestructible eyebrows for a year or longer.

Micropigmentation of the beard as a cosmetic procedure
It is necessary to determine the area of the procedure, draw a sketch, and choose the color and shade of dyes. The pigments are then injected into the upper layer of the dermis with a special machine (needles of 0.18-0.25 mm in diameter) at a depth of 0.3-0.5 mm. As the hair roots are lower than the roots of the head, the dye doesn't interfere with their natural growth. The procedure typically takes 2-3 sessions, which can be completed in a couple of hours. The procedure is painless because the top layer of the skin (there are few nerve endings) is insensitive to tiny injections.

In the days following the procedure, redness, slight inflammation, and peeling persist, and pigmentation lightens. It takes a few weeks for your medical tattoo to return to normal: follicle patterns appear, giving the appearance of shaved beard or head. Even with thin and oily skin, the pigment doesn't blur, and thick hair looks natural. Even at a close distance, it is difficult to distinguish between a "fake" and a natural background. The result can last between 1,5-3 years.
Who can get beard pigmentation?
You suffer from complete beard hair loss 

There are not enough beard follicles

Your beard growth rate is low

You have a large area of baldness in your beard/head

In cases of early hair loss

Using micropigmentation to cover scars: The MPG technique can

hide scars

from previous surgeries, such as hair transplants using the FUT method.

You suffer from alopecia as a result of the disease/illness, which causes your hair/beard to fall out.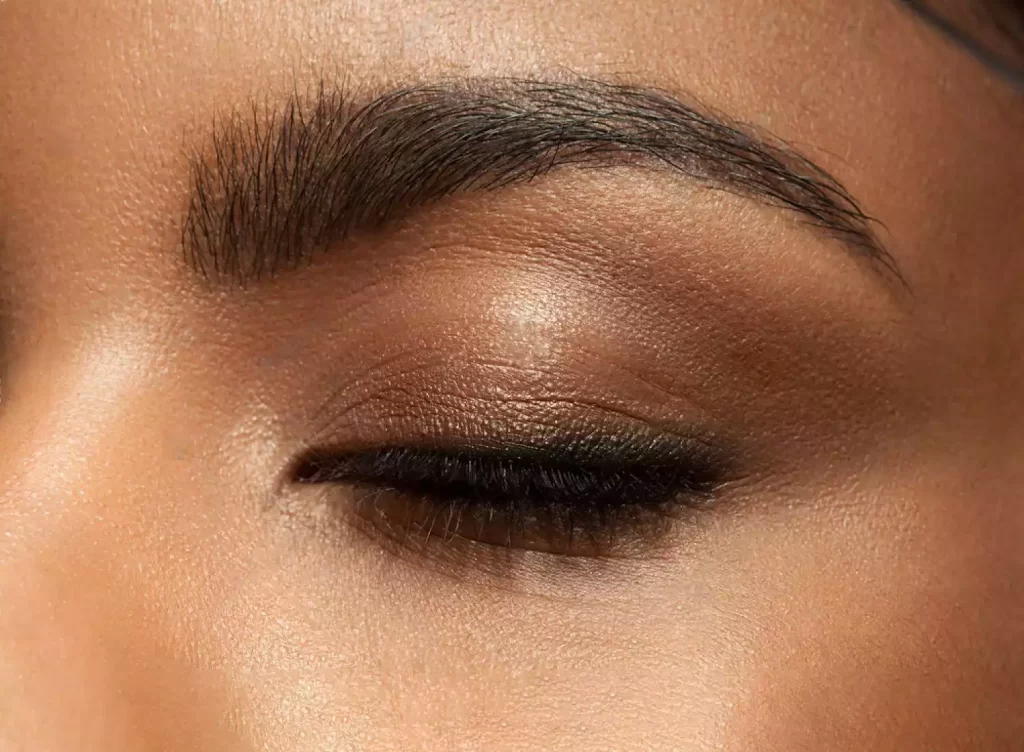 View our permanent makeup proud portfolio in the gallery
Beard pigmentation is not suitable for people with the following conditions
Skin cancers

An exacerbation of a disease

A tendency to develop keloid scars

A poor blood clotting rate

Hepatitis, HIV, and AIDS

Epilepsy and mental disorders

Eczema and psoriasis

Diabetic problems

Skin inflammation
What is the best place to get a permanent beard tattoo?
Despite the fact that beard micropigmentation is often referred to as both a cosmetic and a medical procedure, it is better to go to specialists at Brows & Lips, for the procedure.
First of all, our specialists conduct a diagnostic and consider contraindications before applying a tattoo and simulating the hair background. Micropigmentation is also frequently used as a "polish" method after hair transplantation – for example, drawing the frontal zone, and "darkening" the scar from the suture operation.
In short, the most important thing is professional skills. In other words, our experts' hands. In spite of the fact that all this is individual and the count goes literally to millimeters, experienced specialists can almost instantly determine the depth of the "occurrence" of a patient's hair root. A tiny point is used to apply the pigment every 1-2 millimeters. And to a certain depth, several hours at a time. It requires professional intuition and motor skills. The amplitude of hand movements when using micro punches and implanters for beard micropigmentation is verified down to a micron. Brows & Lips salon experts have more than 5 years of professional expertise.
Beard Micropigmentation price in Dubai
In addition to solving aesthetic problems of people with alopecia, recession, scars, and unsuccessful results of plastic surgery, medical tattooing of the beard is a lot cheaper than a transplant.
There is a starting price of AED2000 and a maximum price of AED6000 depending on the area, the size, and the degree of recession.