The Ultimate Guide to the Best Eyebrow Stamp Kits of 2023: Pros, Cons, and More
Introduction
Achieving the perfect eyebrows can be a daunting task, especially when you're doing it at home. Traditional methods like pencils and pomades require a steady hand and a lot of practice. If you're looking for a simpler, more foolproof way to get those brows on fleek, eyebrow stamp kits might be your new best friend. Here's our comprehensive guide to the best eyebrow stamp kits available in 2023, complete with pros and cons to help you make an informed decision.
Why Choose an Eyebrow Stamp Kit?
Ease of Use
Eyebrow stamp kits are incredibly user-friendly. They come with a stamp and stencil that you simply press onto your brow area, eliminating the need for freehand drawing.
Time-Saving
These kits can significantly cut down the time you spend on your brows, making them ideal for those busy mornings.
Affordability
Compared to other trendy eyebrow solutions, stamp kits are relatively affordable and offer great value for money.
1. MADLUVV Eyebrow Stencil Kit
Pros
Comes in 8 different colors to match your natural brows.
Includes 6 different stencils for various looks.
Certified by PETA as cruelty-free and vegan.
Cons
The most expensive option on our list.
2. iMethod Eyebrow Stamp and Eyebrow Stencil Kit
Pros
Offers 11 color options.
Includes a spoolie, a brush, 10 stencils, a brow pomade, and a sponge applicator.
Long-lasting and waterproof pomade.
Cons
Some users report that the colors appear darker than they seem online.
3. Eyebrow Stamp Stencil Kit by OETUIOW
Pros
Features an impressive 24 stencils for maximum versatility.
Comes with 6 color options.
Smudge- and waterproof pomade.
Cons
Users report that the pomade tends to rub off easily.
4. i-ENVY Brow Stamp by KISS
Pros
Highly affordable.
Extremely easy to use with a straightforward design.
Cons
Limited to just two shapes.
Difficult to clean.
How to Use an Eyebrow Stamp Kit
Remove any existing brow products.
Choose a stencil that matches your desired shape.
Align the stencil with your natural brow, starting from the tail.
Press the stamp onto the stencil.
Lift the stencil gently.
Use a spoolie to brush and blend.
Fill in any gaps with additional products.
Repeat for the other brow.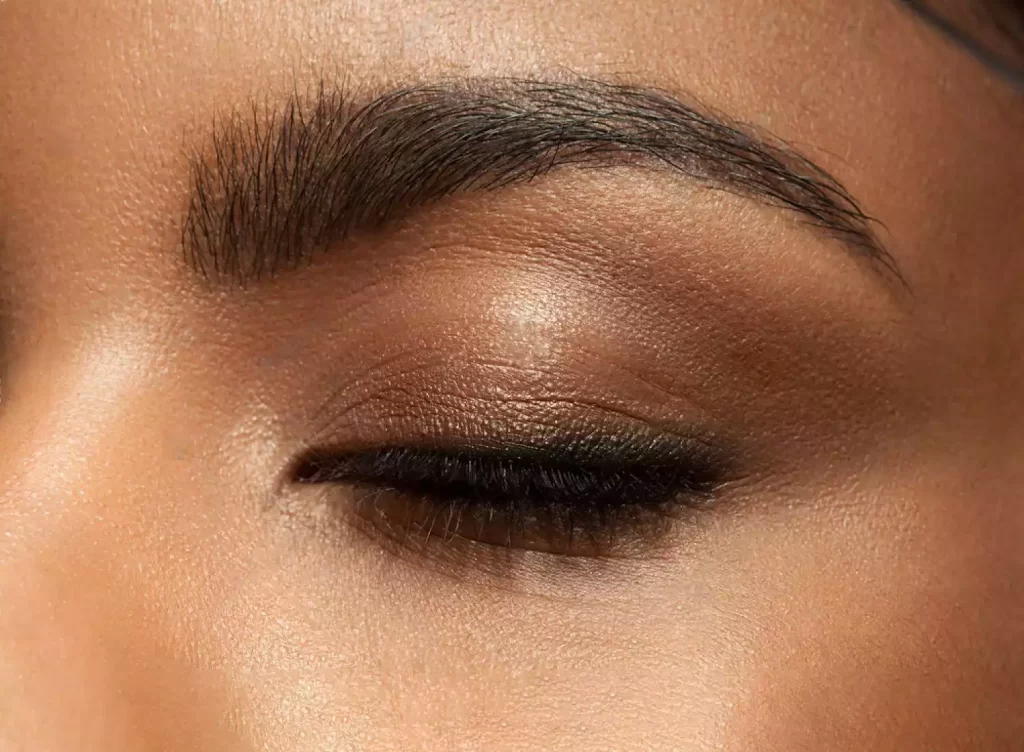 permanent makeup proud portfolio
Eyebrow stamp kits offer a convenient and efficient way to achieve perfect brows. Whether you're a beginner or a makeup pro, these kits can simplify your beauty routine and give you the confidence to face the day with impeccable brows. Choose the one that best suits your needs and enjoy hassle-free grooming!
Would you like to know more about semi-permanent brow options or have any other questions? Feel free to ask!